Get the best out of
Free Bets
from leading bookmakers with the assistance of advanced
matched betting
software.

Jack of Hearts
Your card is the Jack of hearts!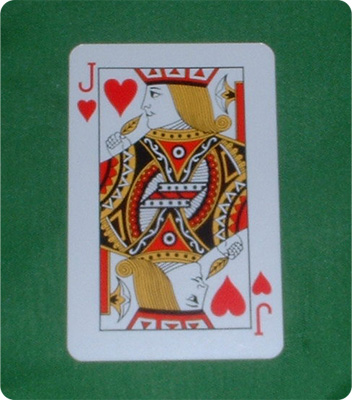 We'll guess it right every time. Try it out again if you don't believe me. See if you can work out how we did it. Or send it to a friend to let them try it. Send them the link: http://www.pokeronlineuk.co.uk/card-trick113.htm
Cards can be fun, and you can win some real money playing online. Go to Poker Online UK to find out where the best places are to play poker online.
You can also get Free money to play poker with when you use one of our Poker Sign Up Bonus Codes when you sign up to play poker on one of the big poker rooms.