Get the best out of
Free Bets
from leading bookmakers with the assistance of advanced
matched betting
software.

Five of Clubs
The card you chose was the five of clubs!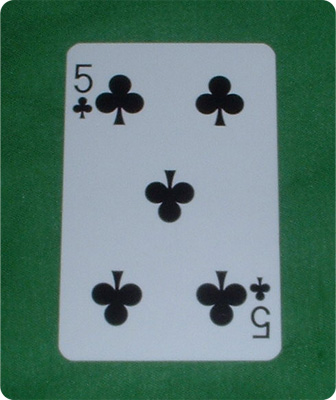 I told you we'd guess - we get it right every time. Try it again if you don't believe me - or get your friends to try it.
Send them the link: http://www.pokeronlineuk.co.uk/card-trick113.htm
If you want to play more card games go to Poker Online UK and we'll recomend the best places on the internet to play poker.
Poker can be great fun, and a great place to meet new friends. you can also win some money. And if you want some FREE money to play poker with visit our Poker Sign Up Bonus Codes page.